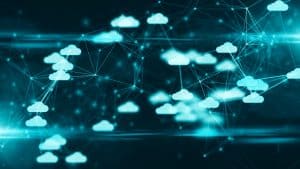 Barclays has led a new $14 million investment round in financial communications provider Cloud9 Technologies, alongside JP Morgan and NEX Group.
The funds will be used for global development and the roll out of Cloud9's software as a service (SaaS) voice communications platform, which offers cloud-based technology replacement to traditional trading turrets.
JP Morgan has already onboarded more than 2,000 of its traders and salespeople to Cloud9 as its primary tool for voice trading between banks and clients globally, with Barclays set to work directly alongside Cloud9 to further its development.
"For the last few years, Cloud9 has proven its commitment to fostering long-overdue innovation in the trader voice space" said Kester Keating, head of US strategic investments at Barclays. "We were an early investor and believer in Cloud9, and we're proud to support its continued growth and excited by the possibilities its technology can create."
In October 2016, Cloud9 secured $30 million in funding from JP Morgan, Barclays and NEX Group – then ICAP – after the FinTech firm opened an office in Singapore to meet demand from institutions in the region.
Other investors at the time included Point 72 Ventures and Hudson Ridge Asset Management, which Cloud9 said was one of its first customers.
"Despite being a cornerstone of global financial markets, voice trading and its data have been siloed off from the intelligence that fuel capital markets strategies," said Gerald Starr, CEO of Cloud9.
"With the financial and strategic commitment of industry leaders such as Barclays, JP Morgan and NEX Group, we're equipped to rapidly grow our role as the new standard for voice trading communications world-wide – ushering in an era in which voice is viewed as a key business asset."
The post Barclays, JP Morgan and NEX target voice trading with $14 million investment appeared first on The TRADE.