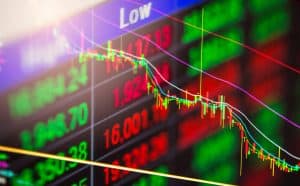 US-based Luminex Trading & Analytics has rolled out a new interface for its buy-side only block trading venue following an upgrade with OpenFin.
Luminex said that the upgrade was carried out following consultations with clients to adopt simpler workflows and provide a more flexible user interface that allows traders to customise their workspace with various data points. 
OpenFin, which provides application-agnostic operating systems created specifically for finance, provided its technology for the upgrade to allow for future updates with minimal disruption to users.
"Luminex is as much a community as it is a trading venue," said Jonathan Clark, Luminex's CEO. "The new stats view allows traders to see where they fit within the overall community. And this upgrade is a result of listening to the community of traders and investing in our platform in a way that specifically responds to their needs."
In November, Luminex saw its third year in operation after launching in 2015 with the backing of major asset management firms, including BlackRock, Fidelity, Invesco and JPMorgan Asset Management. Led by Clark, formerly a head of equity trading for the Americas at BlackRock, Luminex was established with the aim of providing the buy-side with a method of trading blocks anonymously and on a non-quoted basis to minimise market impact. 
Luminex added conditional order types to the venue early last year at the request of its members to allow users to interact with more block orders. It also offers negotiable and firm orders which help prevent a breakdown of negotiations if one party backs out despite entering intentions to trade.
Speaking to The TRADE in March, Clark said that the rise of block trading under MiFID II has positioned the Luminex, execution-only platform strongly in Europe. 
"MiFID II is focused on transparency and best execution, and those terms are a perfect fit for what our platform is all about," Clark said. "We publish our ATS data and provide a full list of subscribers for total transparency, and it's that level of transparency that I think the regulators are asking for from the broker-dealer community.  We are an execution-only shop so firms are very comfortable doing business with us."
The post Buy-side backed Luminex unveils upgraded platform with OpenFin appeared first on The TRADE.