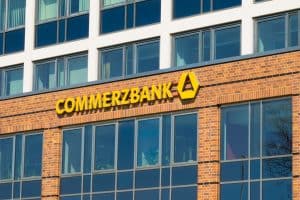 Fixed income, currencies and commodities (FICC) analytics specialist Mosaic Smart Data has gained a $9 million investment led by Commerzbank's venture capital fund, CommerzVentures.
CommerzVentures co-led the funding round alongside Octopus Ventures. US investment bank JP Morgan also participated in the fundraising, increasing its initial stake in Mosaic Smart Data after opting to invest in the firm in March.
JP Morgan signed a multi-year deal with Mosaic in October 2017 to implement its technology across its fixed income and rates sales and trading business. The vendor was the first firm to graduate JP Morgan's  In-Residence programme.
"Today's financial markets are awash in data at a scale never seen before, but what really drives performance is being able to extract truly actionable insights from that data in real-time," Warren Rabin, co-head of global macro sales and marketing at JP Morgan, commented.
"Tools like this that quickly make sense of vast data sets are changing the way our teams respond and operate and are going to become a differentiating factor for banks as they look to add value in their client discussions."
Mosaic Smart Data's platform allows banks, buy-side firms, custodians, exchanges and regulators to use prediction analysis and machine learning technology to normalise vast volumes of data within sales, trading, management and compliance teams.
The firm added that institutions are increasingly looking to extract value from the untapped transaction and pricing data, with annual spending on data analytics and market data having grown to $30.5 billion a year.
"Data analytics is becoming an integral part of every industry and the capital markets are no different," said Heiko Schwender, principal at CommerzVentures. "We will soon be at a position where it is a prerequisite for performance in the markets. This presents a huge opportunity for Mosaic Smart Data, which has built a platform which sets the gold standard for capital markets analytics. We are thrilled to be part of Mosaic Smart Data's journey."
The post Commerzbank leads $9 million investment in FICC analytics firm appeared first on The TRADE.