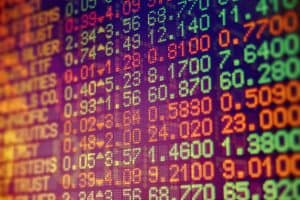 BidFX has expanded the list of algorithmic trading providers to its execution management system (EMS) with the addition of RBC Capital Markets.
The RBC Capital Markets' algo trading suite is available to all RBC clients via BidFX, which is a subsidiary of TradingScreen, following increased demand from institutional clients.
Head of EMEA eFX sales at RBC Capital Markets, Neil McClements, commented that RBC is continually developing and refining its FX algo capabilities on behalf of clients to improve workflow and execution efficiency, and delivering consistency while minimising market impact.
"Our robust suite of FX Algo solutions is designed to be tailored with user-defined controls to each client's execution goals and desired benchmark. The combination of advanced Algo technology solutions and high-touch FX sales and trading services allows RBC to provide clients with market-leading execution capabilities," McClements added.
Algorithmic trading in foreign exchange markets has surged in recent years on the buy-side. Institutional investors have gained good understanding of how the algorithms operate, according to market participants, although they have been urged to focus on understanding the underlying liquidity in FX algos.
"As BidFX has expanded rapidly into the institutional buyside we have seen high demand for RBC and their Algo offering," John McGrath, chief revenue officer at BidFX, said. "Algo's are now one of the most common methods for buyside's to measure their FX execution which is why it is so pleasing to add more providers of RBC's quality to the BidFX platform."
The post RBC Capital Markets adds algo suite to BidFX EMS appeared first on The TRADE.