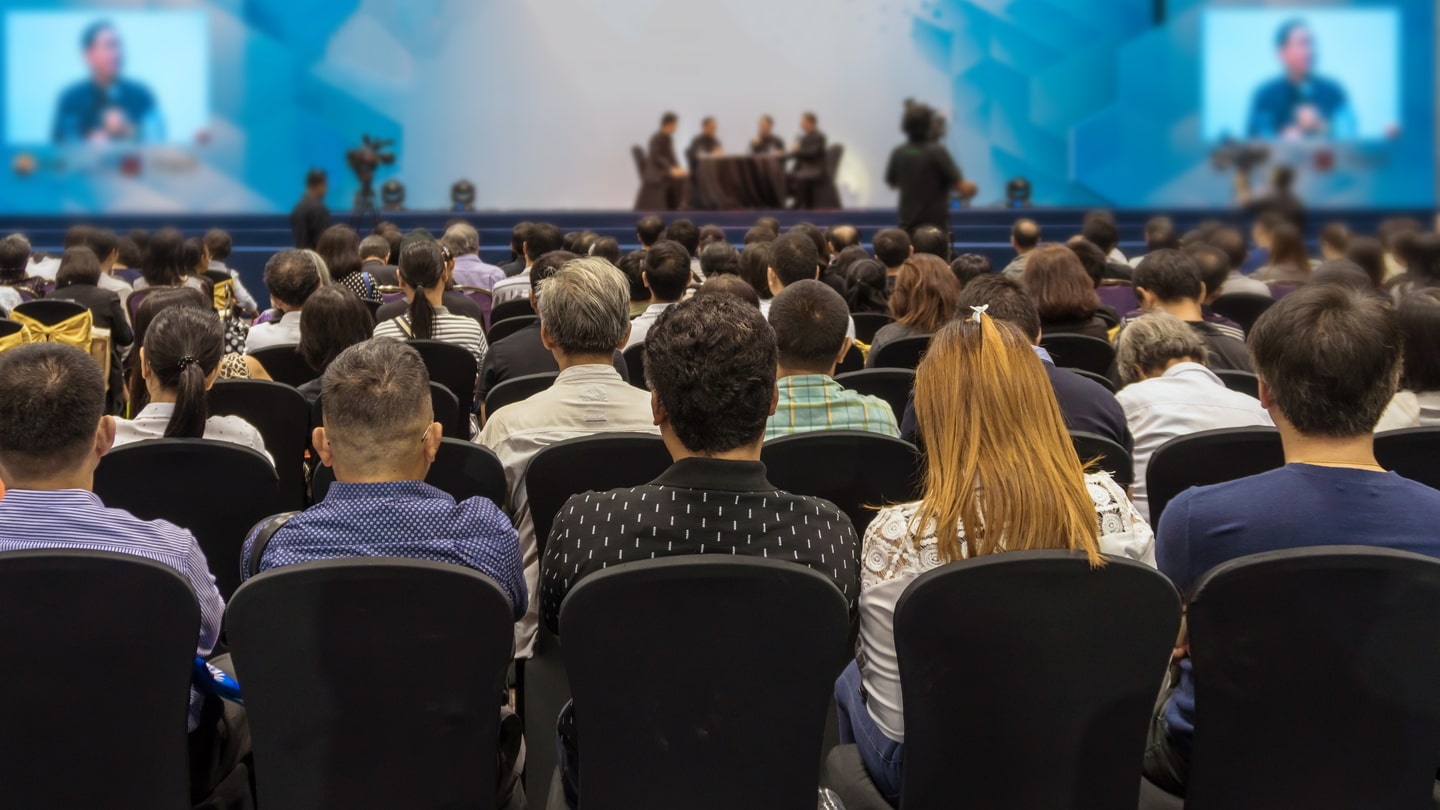 On the 23 October, world leaders, CEOs of the some of the biggest companies in the world and global media outlets were to descend on Riyadh, Saudi Arabia for the opening of the second edition of the kingdom's prestigious Future Investment Initiative (FII).
The event, nicknamed 'Davos in the desert', after the world economic forum in the city of Davos in Switzerland, is the the brainchild of Saudi Crown Prince Mohammed bin Salman. It was designed to showcase the plans to diversity the Saudi economy away from oil by 2030.
However, there have been a series of mass cancellations due to the disappearance and alleged murder of Saudi dissident Jamal Khashoggi. Before we look at which major companies have cancelled and how it will impact different markets, let us first understand the situation in more detail.
The ongoing case of Saudi journalist Jamal Khashoggi
Jamal Khashoggi, is a journalist and outspoken critic of the Saudi Arabian government. He has written for the Washington Post and was once a senior advisor to officials in the Saudi government and the ruling elite.
He had an apparent fallout with the government of Crown Prince Mohammed bin Salman's controversial tactics to consolidate his power, which involved arresting members of the royal family, as well as high profile business executives, interrogating them and taking away their assets for the kingdom.
Khashoggi left Saudi Arabia and has been living in the United States since, whilst also spending time in Istanbul. However, after walking into the Saudi consulate in Istanbul on the 2 October, he is now missing with differing reports and allegations on what has happened.
Saudi Arabia have said he visited the consulate and then left. Turkish officials have accused the Saudis of killing Khashoggi and have found evidence of them doing so. The case is still ongoing but the damage seems to have already been done as Western governments, high profile companies and business executives cancel their attendance to the Future Investment Initiative (FII) in Riyadh.
Which US companies are shunning 'Davos in the Desert' and what impact will it have?
Whilst the event is still planning to go ahead there has been a mass exodus of high profile speakers, companies and sponsors amid the outrage over the disappearance of Saudi and US journalist Jamal Khashoggi.
According to the Financial Times, who have contacted dozens of executives and business leaders expected to attend the event, here are a handful of those who have confirmed they will no longer be attending:
Jamie Dimon, Chief Executive of JP Morgan Chase
Stephen Schwarzman, Chief Executive of Blackstone
Larry Fink, Chairman and Chief Executive of Blackrock
Arianna Huffington, founder of Thrive Global
Tidjane Thiam, Chief Executive of Credit Suisse
Bill Winters, Chief Executive of Standard Chartered
Richard Branson, founder of Virgin Group
Bill Ford, Chairman of Ford Motors
Whilst these are just a handful of dropouts, media sponsors and organisations have also joined in the exodus with CNN, The New York Times and Financial Times all deciding not to attend.
What is the possible impact on the financial markets?
It is unlikely that these companies stock prices will have any negative impact based on their CEO's not attending. However, all eyes will be on US President Donald Trump's decision to send, or not to send, Treasury Secretary Steven Mnuchin to the Saudi investment conference which could have a huge impact on global markets.
It has been reported that Trump has been backing Riyadh and the Crown Prince Mohammed bin Salman as he has already stated he is unwilling to jeopardise US arms sales to Saudi Arabia. After all, Saudi Arabia had the third-largest defence budget in 2017, with over 60% of imports coming from the United States.
However, Trump has also threatened to inflict 'severe punishment' on Saudi Arabia if it is found to have killed Khashoggi, who disappeared after visiting the Saudi consulate in Istanbul.
Saudi Arabia have already dismissed 'lies' by Turkish officials that Khashoggi was killed by Saudi agents and have vowed to respond 'with greater action' to any punitive action by Western powers.
These words will almost certainly have an impact on global markets. So what markets could be impacted the most if things do start escalate? Let us take a look at a few of the major ones…
Saudi US Tensions Market Impact #1 – Oil Prices
Saudi Arabia is the world's largest oil exporter and possesses roughly 18% of the world's proven oil reserves. This gives the country huge power and influence in global politics and markets.
However, there are lots of dynamics involved when trying to trade oil prices based on fundamental analysis. If, the United States opted to place sanctions on Saudi Arabia, the kingdom could retaliate by cutting its production of oil, which would most likely send global prices higher.
Of course, US President Donald Trump has already been placing pressure on Saudi Arabia to produce more oil in attempt to get lower prices, just in time for this year's US mid-term elections. However, the Crown Prince already told Donald Trump 'no', and rather publicly.
However, there is a case to suggest that oil prices may struggle at current prices if we look at the technical analysis of benchmark oil Brent Crude:
Source: Admiral Markets MT5 BRENT, Weekly – Data range: from 24 December 2006 – 17 October 2018 – performed on 17 October 2018 at 4:47 PM BST
The above chart shows the price of Brent Crude oil from 24 December 2006 to 17 October 2018. Since the major low in 2016, we have experienced higher oil prices. In part, due to the recent Iranian sanctions.
How could have this been traded?
Using simple technical analysis tools like support and resistance levels and trend lines we can see that two major levels intersect around the $85.00 price level. Since reaching this point of convergence, buyers seemingly dumped their long positions and a few sellers may have stepped in pushing the market lower.
Zooming in on charts can also provide a bit more clarity. So, let us have a look at recent price action on the daily chart.
Source: Admiral Markets MT5 BRENT, Daily – Data range: from 12 June 2018 – 17 October 2018 – performed on 17 October 2018 at 4:57 PM BST
In the above chart we can see the market did indeed move lower (or, sell off) from the $85.00 price level which was the point of convergence of the two major trend lines in the chart before. The market moved to a horizontal support level at $79.44. This is now the big test for the oil market and much of the battle may be contained between these two price points.
One way to trade these movements is to use price action patterns such as inside bars, at levels of support or resistance. An inside bar is simply a bar, from high to low, trading inside the previous bar's high to low range. It essentially represents indecision in the marketplace.
What could have been the entry price, stop loss and target level?
In the example above, the market put in an inside bar on 4 October at the $85.00 level of horizontal resistance. Some traders may have used this to enter a short position in the market to profit from falling prices.
A trader could have entered at $84.36, the break of the inside bar low, with a stop loss at $86.64, the high of the inside bar. If the trade triggered the entry price and then reversed to hit the stop loss, then trading 1 lot the trader would have lost USD 228.00 on the trade.
However, in this instance the trade did not trigger the stop loss and moved lower, all the way to the $79.44 price level. In this instance, the trader would have made approximately USD 492.00 on 12 October.
So what other markets could be impacted by escalating tensions between Saudi Arabia and the West? Let's take a look…
Saudi US Tensions Market Impact #2 – Military Contracts
US President Donald Trump has already stated he is unwilling to jeopardize US arms sales to Saudi Arabia. After all, Saudi Arabia had the third-largest defence budget in 2017, with over 60% of imports coming from the U.S. That amounts to a $110 billion arms deal with the US and with options of more to the amount of $350 billion over 10 years.
If Trump did decide to impose sanctions on Saudi Arabia, then the kingdom could turn to Russia or China for its defence spending. This is a situation that would greatly affect US defence companies.
So, who are the biggest arms companies in the US?
In 2016 the biggest arms producing and military services company was Lockheed Martin and in second place was Boeing. Lockheed Martin locked in $41 billion of military equipment sales in 2016 alone with Boeing pulling in $29.5 billion.
In these times it is useful to trade with a broker which has access to multiple markets such as foreign exchange, commodities and shares.
How could we use this information to trade on these arms companies?
Let us first have a look at a chart of Lockheed Martin which is available to trade on the Admiral Markets Metatrader 5 (MT5) platform:
Source: Admiral Markets MT5 LMT, Weekly – Data range: from 19 April 2015 – 17 October 2018, performed on 17 October 2018 at 8:57 PM BST
In the above chart we can see that Lockheed Martin enjoyed a strong rally higher during 2015 and 2017. However, it has since struggled since the beginning of 2018 and again at the beginning of October. Let us have a look at the price action in more detail:
Source: Admiral Markets MT5 LMT, Weekly – Data range: from 29 January 2018 – 17 October 2018, performed on 17 October 2018 at 8:59 PM BST
The chart above shows price action for Lockheed Martin from 29 January 2018 – 17 October 2018. Whilst it has struggled for much of the year, it particularly struggled from the beginning of October, around the same date Jamal Khashoggi walked into the Saudi consulate in Istanbul and never came out.
In this instance the market reacted to the news but left no price action clues for a possible entry price, stop loss or target. This can sometimes be the case – where there are no price action signals given and the market just moves without you being in a trade. It is important in these situations not to 'chase the trade' and try to be disciplined to stick to your tools of your business – whatever they may be.
Conclusion
For most traders, taking a trade starts with generating an idea. Why do I want to buy or sell this particular market? Sometimes, traders will focus purely on technical analysis and some traders and hedge funds, will look at fundamental events and news to make trading decisions. For the most part they also use technical analysis to time their 'ideas'.
In this article we started with a major news event and broke down the different elements of it to find suitable markets to take advantage off. Sometimes you will be rewarded with a trading idea and sometimes that market may just move with you having a position. However, the skill is in the preparation and planning of your trade so you can take action when the right trade does come along.
This material does not contain and should not be construed as containing investment advice, investment recommendations, an offer of or solicitation for any transactions in financial instruments. Please note that such trading analysis is not a reliable indicator for any current or future performance, as circumstances may change over time. Before making any investment decisions, you should seek advice from independent financial advisors to ensure you understand the risks.